The COVID-19 pandemic is a stark example to small business owners that a digital-first strategy is not just for big business. Digital innovation is a means of self-protection and an explosive growth opportunity, enabling you to survive and thrive.
The use of cloud hosts for high availability networking and on-demand access, and the increasing use of Artificial Intelligence (AI) and Machine Learning (ML) to enhance the customer experience, means the future of digital business is here. 
Public and private cloud computing enables greater access to digital applications and network infrastructure as well as deeper analytics, enhancing customer interaction and employee effectiveness.
In this article, you will discover what digital transformation is, get examples of what digital transformation looks like, tips for your company's transformational success, things to avoid, and the pandemic's impact.
Digital Transformation Defined
In short, digital transformation is the journey your company takes when you apply digital technologies to business processes across all aspects of your organization. The goal is to realize substantive growth and transformational success. 
Digital transformation is about adding value to your business, your customers, and your employees."
Companies seeking substantive change in business processes, operations, resource optimization, revenue streams, internal communication, customer experiences, and employee experience frequently carry out a digital transformation strategy.
This modern shift was once only accessible to large enterprises with the budget, technical knowledge, and time to embark on such a transformational journey. 
Cloud computing now enables digital innovations like data analysis and the ability to scale an IT infrastructure easily on-demand. It empowers small businesses, merging business values with the latest digital technologies to achieve a fundamental change in growth outcomes.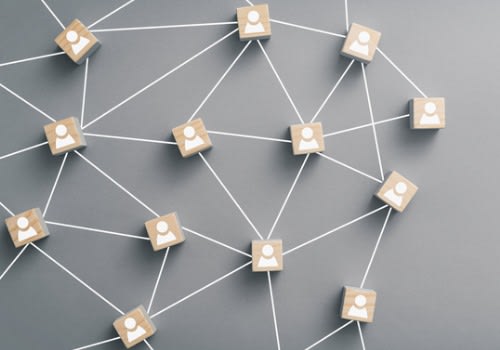 What Does Digital Transformation Look Like?
Digital transformation is not simply the responsibility of a company's CIO or other IT leadership. A cohesive digital strategy is everyone's responsibility, with your executive team leading the way.
Because digital transformation has a cross-company emphasis, the focus is on opportunities that span departments, industries, and company size. These are opportunities where digital technologies impact business processes along with customer and employee experiences.  
Customer Experiences
Viewing your business operations from your customer's perspective is critical to your success, no matter where you are on this digital transformation journey.
Customer Experience
Customer experience is the new competitive playing field where business can be won or lost. While this idea isn't new, a successful customer experience encompasses the entire customer journey. 
It also requires an understanding of customer personas, human communication, and an automated technology platform. 
Consistent customer experience across all departments and platforms using AI, automated workflows, and digital data analysis is critical. Frontline and back-office automation and central data processing ensure a consistent experience every time.  
Customer Personalization
Customer personalization is where digital transformation shines. It drives a sharp increase in prospect to customer conversion. 
Data analysis enables employees to react to individual customer actions, needs, challenges, and desired outcomes in near real time. It can also provide critical insights into how to interact and close sales with potential high-value prospects.
Business Operations
To realize ongoing revenue growth and maintain a competitive advantage, effective and efficient business operations are critical across every organization, no matter the size.
Core Technology Enhancements
Rethink your daily business operations for two critical elements:
Do current operations meet your ongoing needs?
Does your approach to business operations still work for you? 
If your technology resources are sufficient for your current business requirements, how long will that be the case? 
The combination of new applications and end-of-life hardware may require you to take a phased migration approach. A phased transition to the cloud will enable you to remain in operation while beginning your journey. 
Interconnected IT Resources
Siloed IT resources like departmental databases and stand-alone line-of-business applications make it difficult to manage and analyze customer data across a company. They can also cause customers to receive inconsistent and confusing messages. 
Cloud-based digital technologies provide connectivity across previously disparate applications and networks. They give individual employees a complete view into a customer's purchases, payment history, technical issues, and cross-sell opportunities, with the goal of increasing revenue and customer lifetime value.
Employee Experiences
Your employees are on the front lines of both the customer experience and business operations. How you plan, design, and deploy your digital transformation strategy will determine if your employee experience is a good one or not. Will they become your biggest detractors or an essential component of your success?
Automation
CRM databases that keep sales pipelines and forecasting up to date, and AI-driven data analytics that uncover which sales strategies are most successful over time, can be significant assets across your organization. They automate large amounts of information, improving accuracy, efficiency, and reporting speed.
Agility and Flexibility
The ability to access data from any location at any time and quickly and easily scale IT resources up or down provide opportunities for an evolving workforce.  Scaling technology up or down on-demand as business requirements change enables companies to hire the right employees, at the right time, for the right job. The ability to provide high-availability remote access allows you to seek out the best employee for the job, no matter where they are.
Business Models
Digital Expansion
Digital expansion doesn't require complete disruption. Successful businesses are discovering ways to magnify the digital technologies already in use. For example, marketing departments integrate existing online (social media and website) data with offline (live event) intelligence to gather a more comprehensive view of prospect interest and intent.
Technology-Driven Services
Product manufacturers use advanced data analytics to cull sales, support, and customer service calls, emails, and online chats looking for opportunities to expand upon their offering with new complimentary services. This advanced data analysis also enables you to collect intelligence on target customer insights before going to market. New services can then be sold to current customers on a subscription basis, increasing your company's monthly recurring revenue (MRR).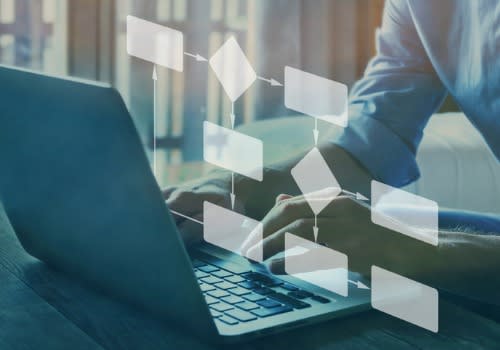 6 Tips for Transformational Success
1. Digital Transformation is as Much About Business as It is About Technology
Let's imagine that your customer care department's digital objective is to access and review customer account data at any time of the day or night.  You also want your AI-based technical support knowledge portal to allow customers to quickly and easily have their questions answered without waiting for a live support representative. 
While these are two unique technology objectives, they must drive the same outcome – that is, achieving your company's business goals of having a great customer experience and selling more products. 
Always remember that while individual departmental objectives are necessary, understanding your company-wide business goals and aligning digital transformation initiatives to achieve them will deliver maximum success.
2. Think Big. Start Small. Remain Agile.
For this digital transformation to be successful, you need to think big and have a company-wide strategy. On the other hand, don't try to boil the ocean. Break your plan down into easily manageable and achievable bites. 
Are there incremental changes that, if completed, can help deliver a more significant result for your tech investment? Maybe your sales and marketing team's CRM and marketing automation applications are in use but not integrated. 
Completing the integration will provide both teams with the ability to have a 360° view of your customer, their likes, needs, and purchase history. Your cross-sell efforts will be more successful, and you can target specific solutions to their needs.
Be agile enough to adapt the scope of work to changing trends and requirements without losing sight of your digital transformation goals. 
The road to digital transformation may seem straightforward, but remember that you must continue to evolve after deploying new technology today.
3. There is No Need to Go It Alone
As a business leader, you understand the financial and growth benefits of a digital transformation. However, the idea of conceiving and deploying a digital transformation strategy can be completely overwhelming. 
There is no need to go it alone. 
A technology partner that understands your business needs and has deep technical expertise can work with you to develop a digital strategy that will have an immediate impact and deliver more results over time.
Whether you are a small business owner with one IT professional on staff or a CIO with a team of engineers, a technology partner will bring the expertise, you need and additional helping hands your team needs to generate positive results more quickly.
4. Get Buy-In from and Be Open to Employees' Needs and Ideas
Your employees are on the front lines of this digital transformation. They understand the impact a digital strategy will have on the employees, customers, and vendors. 
The goal is for this digital transformation to affect their daily operations, effectiveness, and efficiency positively. Employees who feel empowered because you actively listen to their opinions, thoughts, and personal insights can be your biggest supporters on this journey.
5. Accept That There Will be Change Over Time
While your digital strategy will evolve, you must invest in and deploy technologies that make an immediate impact. 
Regularly evaluate where you are on your transformational journey, adjusting your strategy and resources as needed. Monthly and quarterly reviews will most likely result in modifications to the plan, ultimately leading to a more successful outcome.
6. Take Advantage of Your Ability to Build, Test, and Iterate as Needed 
Rapid IT experimentation is no longer optional. To remain competitive, experimentation is a must-have element of business operations. 
Digital technology enables you to spin up a private cloud environment as needed to design custom resources, evaluate their effectiveness, and redesign on the fly.
3 Things to Avoid
Cloud computing, machine learning, artificial intelligence, and big data can enable your business to evolve and grow like never before. 
While these innovative technologies can deliver significant advantages, there are some pitfalls to avoid.
1. Don't Develop in a Silo
Digital transformation requires a company-wide deployment mindset. It can be easy to fall into the trap of implementing a digital strategy one department at a time – starting with sales, moving onto marketing, and then customer care. 
Developing a digital strategy in a silo ensures that the sales team gets what they want. Still, it can negatively impact marketing and customer care if you do not consider their needs as well. 
While you may be required to build specific components individually, ensure that you assess integration across networks and departments from the start.
2. Don't Just Build for Today—Plan for Tomorrow
While you may agree to a long-term digital transformation strategy, you want immediate results. That is understandable. 
First, work with your department heads to:
Set realistic expectations.
Identify the different stages of development and rollout.
Pin down the timeframe in which they should expect to see positive results. 
Today's technology enables you to make enhancements that can have an immediate impact and scale over time across your organization.
3. Building Multiple Data Repositories Creates a Bad Experience
The customer experience crosses all departments. While sales and marketing are essential, don't forget technical support, finance, product management, and business development. 
A comprehensive, unified view of your customers is critical for every department within your organization. This unified view requires a central hub for data collection and storage. 
Developing a central data hub with networked connections ensures that everyone across your organization benefits from the same information and your customers have a consistently exceptional experience.
What Does Digital Transformation Look Like During and After the Pandemic?
The COVID-19 pandemic has shown us the significant impact of technology on all business areas in an up-close and personal way. Implementing digital initiatives to eliminate business data challenges has reached a new level of importance for both small and large enterprises. 
You can no longer question whether a digital transformation is necessary for your business. It is imperative for every business.
This pandemic revealed fundamental truths about the critical elements of a successful digital transformation journey which will now be integrated into every successful digital strategy moving forward:
Speed, Scale, and Agility:  You must be able to adapt and scale quickly to changing conditions and requirements.
Flexibility:  Use cloud applications and other technologies to deploy resources as required rather than purchasing large quantities of hardware and software upfront and storing them until needed.
Future-Proof:  Implement technologies that deliver results today but can be easily modified to future-proof your business when the next virus or another situation arises.
Experiment: Cloud-based experimentation enables you to design, deploy, test, and adjust on the fly, providing a more effective digital infrastructure.
Customer-First Focus: Enhance customer support capabilities with additional tools such as automated live chat and knowledge base support. 
Secure Remote Access and Collaboration:  On-demand remote communication and collaboration among employees are no longer nice-to-have capabilities; they are must-have resources.
Eliminate Redundant or Disparate Systems: Redundant and disconnected systems decrease productivity, efficiency, and employee and customer satisfaction. Now is the time to evaluate what challenges you faced during this pandemic and adjust accordingly.
A Multilayered Approach Requires Expert Help: A multilayered digital strategy of data analysis, automation, compliance, security, availability, and more requires a cloud hosting partner that has the expertise to support your evolving needs, the IT infrastructure to develop a custom solution, and the expertise to deliver results. 
Making the Possibility of Digital Transformation a Reality
The digital era is here. The reality of a global pandemic, changing workforce norms, the struggle to remain competitive, and the necessity to adjust your business model to quickly changing customer and market demands requires a fundamental shift in mindset and operations.
To make the opportunity of digital transformation a reality across your business requires not simply an IT focus but an organizational shift in how you operate. It will enable you to expand into new markets, increase revenue and profits, improve efficiencies and productivity, achieve a competitive advantage, and grow your customer base.
Whether you are in the middle of your journey to digital transformation or are unsure where to begin, Liquid Web helps small businesses realize the benefits of custom public and private cloud services. From Cloud Server and High Availability Hosting to VMware Private Cloud and HIPAA Compliant Hosting solutions, Liquid Web combines deep IT specialization with over 250 experienced administrators, engineers, and technicians dedicated to your success.
In this age of digital technology, we give you more than just the best and most comprehensive choice of hosting products. We give you The Most Helpful Humans in Hosting®. We believe the more you need technology to fuel your growth, the more you need expert and caring people to be there for you.
Let's discuss your business goals and build your digital transformation roadmap together. Contact Liquid Web today and find out about leading cloud technologies and practices.